TURBO FLAME™ TORCH WITH SURESTOP COLLISIONS SENSOR
The Turbo Flame™ Torch is accurately positioned through the shared use of the smooth, ball-screw driven OL Lifter, featuring a SureStop Collision Sensor. Cutting up to 20% faster than other torches, regardless of fuel gas used.
PLATE RIDER ATTACHMENT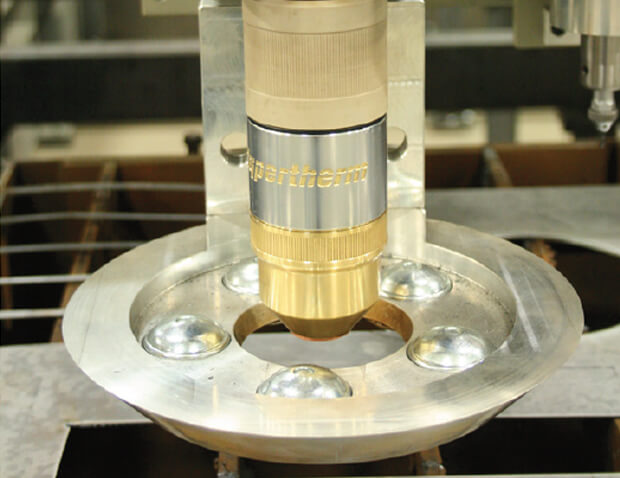 The Plate Rider Attachment provides downward pressure to keep material flat during plate cutting applications. Easily removed for thick plate cutting.